Pros & Cons of Living in Winter Haven, Florida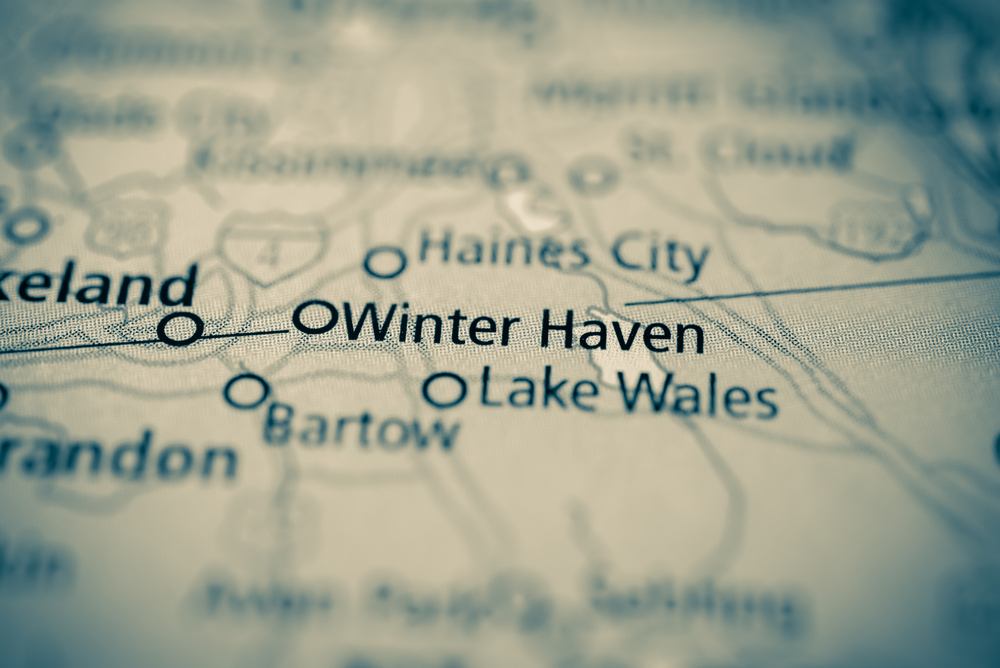 Are you considering a move to the Sunshine State? Has Winter Haven, Florida, caught your eye? This charming city nestled in Central Florida has a lot to offer, from its picturesque lakes and outdoor activities to proximity to many of the world's best theme parks. However, like any place, it comes with its set of pros and cons. Let's explore the highlights and challenges of living in Winter Haven, Florida, to help you make an informed decision about your potential relocation.
Winter Haven, Florida at a Glance
Winter Haven is a hidden gem in the heart of Florida. Located in Polk County, it boasts a population of around 43,000 residents. This city is known for its beautiful lakes, including Lake Howard, Lake Eloise, and Lake Shipp, where residents and visitors can enjoy recreational activities, including swimming, fishing, and boating. The city is also home to Legoland Florida Resort, a popular tourist destination.
Winter Haven is surrounded by several other cities and towns, including Lakeland to the east, Auburndale to the north, and Haines City to the south. The city is also located near several major highways, including Interstate 4 and Interstate 75, and is 50 miles east of Tampa, Florida.
Winter Haven's history is woven into the fabric of Florida, with roots dating back to the 19th century when it was established as a citrus community.
Winter Haven has a rich history dating back to the early 1800s. The city was originally founded as a mining town, but it later became a popular tourist destination due to its lakes and mild climate. In the early 1900s, Winter Haven was known as the "World's Winter Haven" because it was a popular destination for people from all over the world to escape the cold winter weather. Today, Winter Haven is a thriving city with a diverse economy.
The Pros of Living in Winter Haven, Florida: Why Live Here?
Winter Haven attracts a variety of residents, including families, young professionals, and retirees, thanks to a multitude of reasons that make it a compelling place to call home. From a lifestyle that revolves around embracing the great outdoors to a thriving culture and entertainment scene, Winter Haven offers a variety of activities and amenities for residents. If you're considering relocating to Winter Haven in central Florida, the city's affordability compared to other parts of Florida and its close-knit community might just win your heart.
Lifestyle: Embracing the Outdoors at Winter Haven, FL
Winter Haven is aptly named as it is a true haven for outdoor enthusiasts. With a chain of lakes, including Lake Howard and Lake Shipp, the city provides ample opportunities for boating, fishing, and water sports. Additionally, the scenic Chain of Lakes Trail offers miles of biking and hiking paths, making it a dream for those who love to spend time in the great outdoors. With hot summers and warm winters, you can enjoy the outdoors in Winter Haven all year round.
Culture & Entertainment at Winter Haven, FL
Winter Haven isn't just about natural beauty; it offers a vibrant cultural scene as well. Legoland Florida, a massive theme park, is located in Winter Haven. There are also regular events, such as concerts in the park, art festivals, and more, all of which add to the city's charm. Popular theme parks, including Walt Disney World and Universal Studios, are also less than an hour's drive from the heart of Winter Haven.
Cost of Living at Winter Haven, FL
Winter Haven's cost of living is relatively affordable, especially compared to other cities in Florida, like Orlando and Tampa, and across the United States. This Central Florida city is a place where your money can go further, which can allow for a comfortable lifestyle without breaking the bank. With such a wide variety of outdoor parks, lakes, and recreational places, there are many ways to take advantage of free and low-cost activities in the area to support a manageable cost of living.
Tight-Knit Community at Winter Haven, FL
One of the most significant pros of living in Winter Haven is the close-knit community. Residents take pride in being welcoming and supportive, making it easy to integrate and form lasting connections. Winter Haven a relatively small city with a population of just under 50,000 people. In a smaller city, it is easier to get to know your neighbors and feel connected to your community. Winter Haven is also home to many active community organizations that provide opportunities for residents to get involved and make a difference in their community. They also create opportunities for residents to connect with each other and build long-lasting relationships with neighbors.
Retirement in Paradise at Winter Haven, FL
Winter Haven is a popular choice for retirees due to its peaceful neighborhoods, amenities tailored for seniors, and a generally relaxed pace of life. Along with its affordable cost of living, Winter Haven boasts a mild climate year-round, with average temperatures ranging from 65 to 85 degrees. The state of Florida does not have a state income tax, and property taxes are relatively low in Winter Haven, which means retirees can save a significant amount of money each year. Additionally, Winter Haven is home to several hospitals and medical clinics, as well as a variety of specialists to meet your healthcare needs. Retirees can be confident that they will have access to quality healthcare when they need it.
Strategic Location of Winter Haven, FL
Being situated between Orlando and Tampa is a significant advantage. Residents can enjoy the tranquility of Winter Haven while being just an hour's drive away from the major attractions, job opportunities, and amenities of two significant urban hubs. Winter Haven is also served by a number of major highways, including Interstate 4 and Interstate 75. This makes it easy to transport goods and people in and out of the city. In addition, Winter Haven has a business-friendly environment with low taxes and a supportive government, which makes it an attractive place for businesses to start and grow.
Weighing the Challenges: The Cons of Living in Winter Haven, FL
While there are many advantages to living in Winter Haven, there are some challenges to consider.
Getting Around: Public Transportation Concerns at Winter Haven, FL
One of the challenges is the limited public transportation options. This means owning a car is often a necessity. However, carpooling and ridesharing can help offset this inconvenience. Thankfully, Winter Haven is located near major interstates, which makes it much easier to get around Central Florida.
Navigating Property Taxes in Winter Haven, FL
While Florida doesn't have a state income tax, property taxes might appear higher for newcomers, depending on their previous location. It's essential to budget accordingly. To put the property taxes of Winter Haven in perspective, the property tax rate is relatively low compared to other cities in the state of Florida.
Adapting to the Climate in Winter Haven, FL
Winter Haven's climate features hot and humid summers with afternoon thunderstorms during the wet season. While the average temperatures range from 65 to 85 degrees, it is worth noting that humidity can make the temperature feel much higher, especially in the summer months. In addition to the heat and humidity, new residents to Winter Haven may also need to adjust to the rainy season, which typically runs from June to October.
Frequently Asked Questions about Winter Haven, Florida
What are the K-12 schools like in Winter Haven, FL?
The K-12 schools in Winter Haven, Florida, are generally well-regarded. The Polk County School District serves Winter Haven, including well-rated schools like Winter Haven High School, Polk Pre-Collegiate Academy, and Chain of Lakes Collegiate High School.
What is the general vibe and feel of the community in Winter Haven?
Winter Haven has a warm and friendly atmosphere characterized by a sense of community and a slower, more relaxed pace of life. Residents enjoy a healthy mix of small businesses and chains for restaurants, shopping, and more.
What are the healthcare facilities like in Winter Haven?
Winter Haven offers a range of healthcare facilities, including hospitals and medical centers, ensuring residents have access to quality medical care. Winter Haven Hospital: Winter Haven Hospital is a full-service hospital with a 24-hour emergency room. It offers a wide range of services, including cardiovascular care, cancer care, orthopedics, and women's health services.
Making the Decision: Is Winter Haven, Florida, Right for You?
In conclusion, Winter Haven, Florida, offers an enticing opportunity to experience a rich outdoor lifestyle, a vibrant cultural scene, and a close-knit community. It offers an affordable cost of living, making it an attractive option for retirees and families alike. However, the city does come with challenges related to transportation, property taxes, and the climate. When deciding if Winter Haven is right for you, it's important to consider your personal preferences and needs.

If you are considering making Winter Haven your new home, Florida Realty Marketplace is your reliable partner in finding the perfect property. With our expertise in finding the best homes for sale near Disney and local knowledge of cities across Central Florida, our team helps simplify the home-buying journey. Contact Florida Realty Marketplace for personalized assistance, and visit our website for a wide range of listings to explore. Your dream home in Winter Haven, Florida, might be just a click away.

Posted by Florida Realty Marketplace on
Tags