Low mortgage rates and high buyer demand are keeping single-family housing starts in the stratosphere.
In March, construction started on single-family homes at an impressive annual rate of 821,000.
That's up 9% since last year.
Home builder optimism is turning into action. A recent report shows home builders are confident about the future. The result: more applications for permits and more home construction started.
Housing starts have been fueled by rising rents, cheap mortgage rates, and an abundance of low- and no-downpayment mortgages.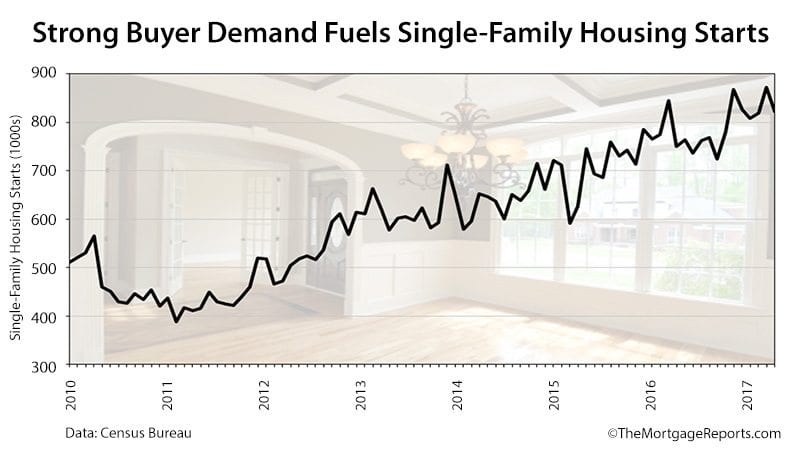 FHA loans are gaining in popularity, as are other government-backed loans like the USDA home loan and VA.
The math for "Should I rent or should I buy?" has shifted and builders are scrambling
…